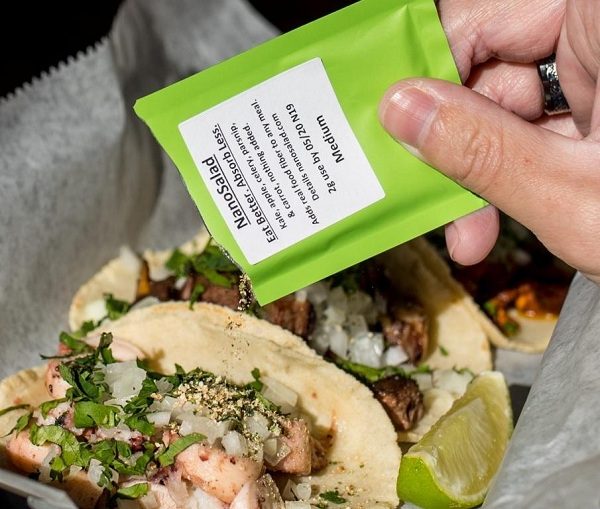 In stock
NanoSalad Nutrition – Week Supply
$6.95
Salad without the salad bar.  Improve gut health and boost immunity with a 7 day supply.
NanoSalad Keeps You in Covid Fighting Form.
As a leading medical journal recently put it "Covid-19: What we eat matters all the more now." For your immune system to be in top fighting form it takes a thriving digestive system. And that needs a diet rich in fruits and vegetables, which can be hard, even at the best of times. Fortunately now, NanoSalad lets you add diverse plant fiber to any meal in seconds.
Quantity: 7 individual packets.
Delivery: Same day delivery to chapter house mailbox.
Ingredients: 100% plant solids of apple, celery, kale, parsnip, and carrot.